Slideshow: The Week in Style Blogs
Including Jenny Ong, Karlie Kloss, and lots of red accessories.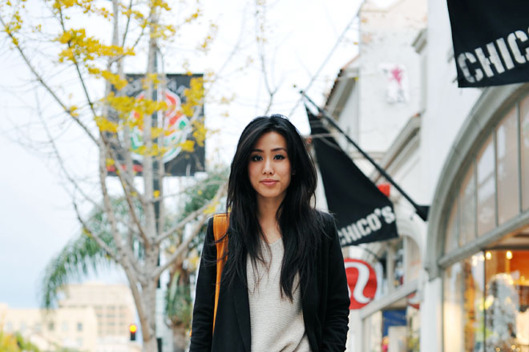 'Tis the season to break out your holiday colors, and while combining red and green comes with the risk of resembling an overgrown elf (not that that's a bad thing, obviously), a simple dash of bright scarlet looks jolly and festive. O Alfaiete Lisboeta captured a woman in a nice red scarf in Lisbon, while Song of Style's Aimee broke out a pair of cherry-hued skinny jeans. Meanwhile, Delmy of Fashion Bananas successfully avoided the pitfalls of a Christmas-colored ensemble with her understated emerald skirt and sweater, gold belt, and red clutch bag.
Related: Slideshow: The Week in Style Blogs, Dec. 23
BEGIN SLIDESHOW