Karlie Kloss Posed Entirely Nude for Italian Vogue
Presenting: Karlie's nipples.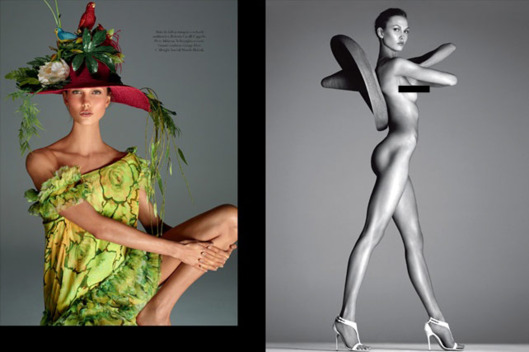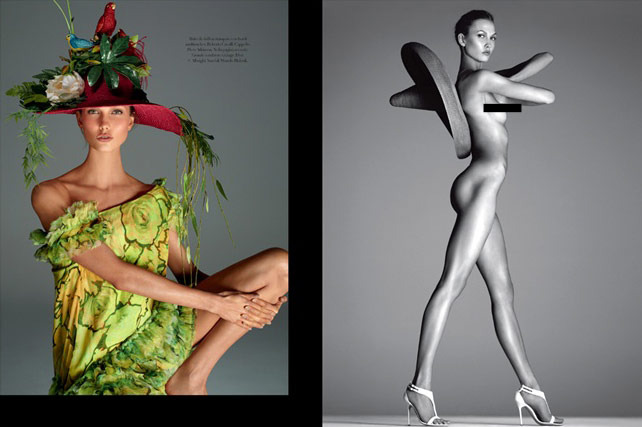 Karlie Kloss is now 19 years old, and in the past year she's embraced a more sexual image — which, of course, entails getting more naked for jobs. She paraded her bare bottom down the Dior runway in September, posed shirtless (but covering her breasts) for Allure, and walked for Victoria's Secret last month. She now appears in December's Italian Vogue — whose cover shows her right butt-cheek — completely nude (well, not counting that sombrero, and what appears to be a scrunched-up tube top). Shot by Steven Meisel, a longtime champion of Karlie's who has shot her many times for Vogue, the editorial is overtly sexual in a manner she's never done before, and she pulls it off. (Side note: while her breasts are obviously the main event here, HER ABS. Jesus.) You can see the full spread for yourself here, but beware that it's NSFW.
Related: Karlie Kloss on Modeling at Age 15: 'I Wish I'd Have Been a Little More Mature'