Kate Middleton Paired a Zara Dress With Sensible Hosiery
More modest pantyhose from the Duchess.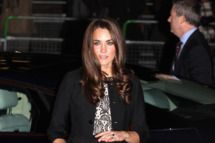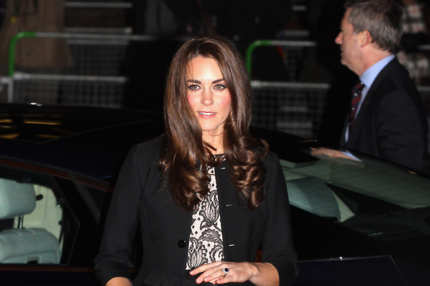 Kate Middleton wore a floral dress from Zara to a benefit concert at the Royal Albert Hall in London this evening. She paired the dress with a Ralph Lauren blazer, black tights and pumps, and a black clutch that she held in front of her stomach because she's probably pregnant!!! See the full look in our Kate Middleton Look Book.