Kellwood Drops Adam Lippes
Adam's pre-fall showings have been canceled.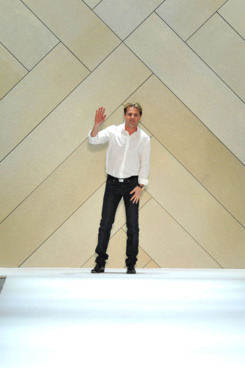 Apparel group Kellwood Co. will no longer provide funding to Adam, a New York-based clothing line designed by Adam Lippes. Kellwood bought Adam from Lippes in August 2010, adding to its growing repertoire of contemporary sportswear labels that now includes Vince and Rebecca Taylor. WWD reports that Adam employees heard of Kellwood's decision earlier today, and that the label "is still exploring its options" — presumably, either finding a new buyer or going out of business. Meanwhile, their pre-fall 2012 collection showings, initially scheduled for next week, have been canceled. This isn't the first time that Kellwood has "unceremoniously dumped" someone: They notoriously dropped Kimora Lee Simmons from her Baby Phat line last year, despite her flagrant protests.