Lacoste Accused of Censoring a Palestinian Artist's Entry in the 2011 Elysée Art Prize
Oh dear.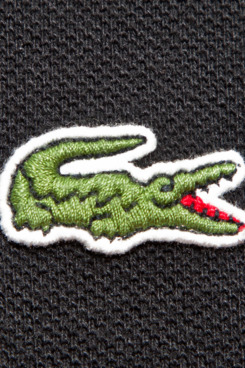 Clothing label Lacoste sponsors the annual Elysée art prize, providing an award of £20,000 (just over $30,000) to the winning artist. Except not this year — they've pulled their sponsorship because of a row over a Palestinian artist's entry. The theme of this year's contest is "La Joie de Vivre," and after first shortlisting Larissa Sansour, Lacoste decided to remove her piece — a multimedia project Sansour describes as a vision of "a Palestinian state rising from the ashes of the peace process" — on the grounds that it didn't fit the theme. How awkward.
Rather than backing the award's sponsors, the Museum Elysée has sided with Sansour. In a statement, the museum says they "reaffirm our support to Larissa Sansour for the artistic quality of her work and her dedication." (They've even extended an offer to have her show pieces there.) Sansour spoke with British newspaper The Guardian herself, thanking the museum and arguing her dismissal was both unexpected and unwarranted:
"Lacoste's statement released later claiming I was dismissed for not complying with the theme, La Joie de Vivre, is simply not true... nobody at any point prior to yesterday raised concerns that my work did not fit the theme. In their initial mail confirming my nomination, the museum specified that each artist had complete freedom to interpret the theme."
Controversy has grown over Lacoste's motives, with Twitter users running a campaign to have the company boycotted for its decision. Lacoste has since released a statement of their own, denying the politically charged accusations. "We regret the political interpretation that has arisen from our decision ... Lacoste's reputation is at stake for false reasons and wrongful allegations. Never was Lacoste's intention to exclude any work on political grounds."