Lindsey Wixson Takes Her Christmas Carol–Singing Very Seriously
Even when she's wearing fuzzy reindeer horns.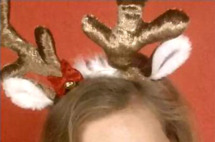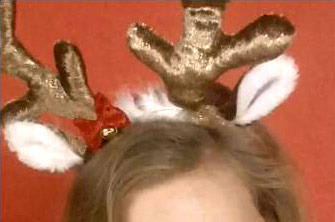 LOVE magazine has an interactive Advent calendar on their website that features fashion people doing holiday-esque things. Getting things off to a serious start, Lindsey Wixson sings a very sultry "Jingle Bells" behind "door" number one. Today's update is a more playful Doutzen Kroes dancing in denim hot pants to Mariah Carey's "All I Want for Christmas" — a definite improvement on the recent Bieber-fied remix.