Madonna's First Perfume Ad Stars Herself, Twice
It's the campaign for her debut scent, Truth or Dare.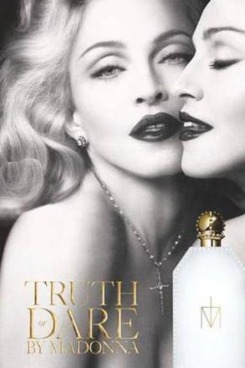 The first print ad for Madonna's forthcoming scent, Truth or Dare, is out; as previously reported, it's made from images taken by Mert Alas and Marcus Piggot for a 2010 editorial in Interview magazine. The image portrays Madonna topless, and with a twin. Get ready to see it everywhere.