Mario Lopez Designs Underwear Now
And more importantly, he models it too.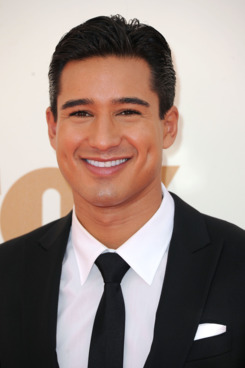 Extra TV host Mario Lopez designed a line of underwear called Rated M. (According to Lopez, "The M stands for masculine, modern, Mario ... make it whatever you want it to be.") And they're not your standard tighty-whiteys either, because there's a special slogan on the waistband: "For manful men and their very special guests." Anyway, most importantly, he's modeling the undies himself in Rated M's ad campaign, and both pictures and video footage of the shoot are available. In other words, there are abs to rival Karlie Kloss's on display, and prominently.