Michael Kors: 'I'm Feeling Great'
And who can blame him?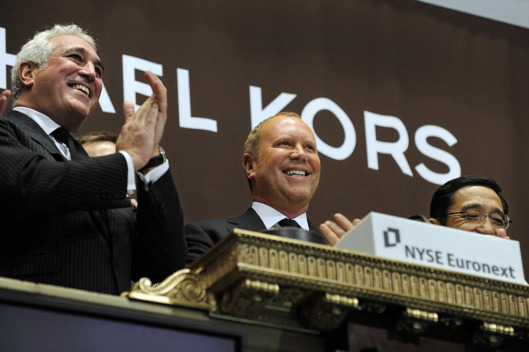 A very jolly-looking Michael Kors rang the opening bell at the New York Stock Exchange yesterday morning as shares of his company, listed under KORS, were traded publicly for the first time. (He was joined by his business partners, as well as his mom, who will surely be getting a nice pile of holiday gifts this year.) Starting at its IPO price of $20 per share (which was higher than initial predictions in the $17–$19 range), the price shot up to $25.23 within a few hours and closed at $24.20.
Earlier: Michael Kors Will Ring the Opening Bell at the NYSE Tomorrow