Michael Kors Is Going Public
The company could be valued at a whopping $3.62 billion.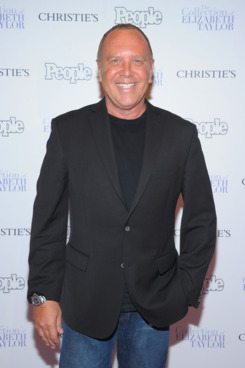 Michael Kors announced today that his company is going public, with plans to list up to 48 million shares on the New York Stock Exchange. The firm has been quietly raising money from private investors since this past summer, and is currently looking at a total valuation of up to $3.62 billion. If that's not impressive enough, then take a look at the IPO's underwriters: Goldman Sachs, Morgan Stanley, and J.P. Morgan, just to name a few. (Obviously, he's also nailed down the ticker name KORS, because that's how he rolls.) Although the IPO's exact timing has yet to be determined, next week Kors will begin a road show to woo potential investors, starting at the Pierre Hotel in New York. This IPO is a big deal because it's the first one in years by a U.S. apparel firm; it's expected to pave the way for other popular American brands like Tory Burch to do the same.