Michelle Obama Gave Out Toys for Tots
<em>And</em>&nbsp;she got asked to the Marine Corps Ball by a very dashing Lance Corporal.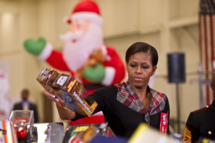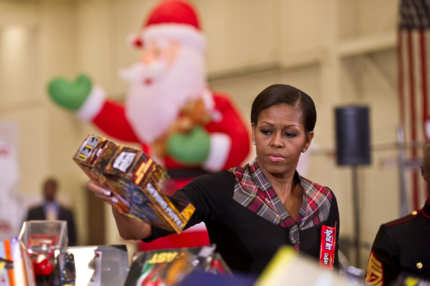 Michelle Obama delivered gifts to a Toys for Tots drive at a military base in Washington, D.C. today wearing black pants and a black blouse with plaid detailing. (While there, a Marine on duty asked her to next year's Marine Corps Ball, and the First Lady said she'd love to attend.) As always, see the outfit in full in the Michelle Obama Look Book.