More Details on Stella McCartney's Absolutely Fabulous Cameo
Jennifer Saunders's character Edina decides to stalk her, basically.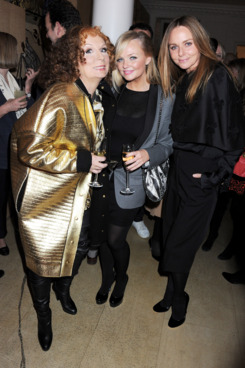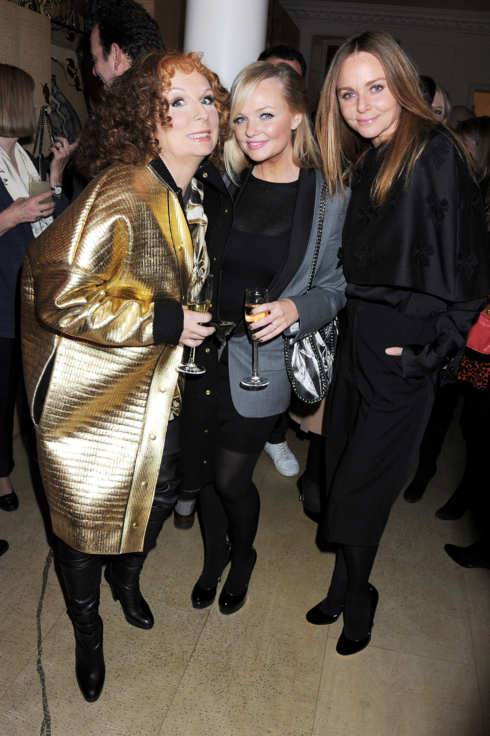 Classic British comedy series Absolutely Fabulous returns this year for a few special Christmas episodes — with a Stella McCartney cameo. The show's star Jennifer Saunders recently revealed more details on Stella's role: "It's funny because [in the episodes] the joke is that Stella McCartney won't ever let Eddy into her shop to get any clothes ... And I'm like, 'Stella! Why don't you love me?' I fall at Stella's feet at a drinks reception and go, 'I'd look great in your clothes!' She treats me like her stalker, which I've become."
Eventually, Stella gives into Edina's desperate pleas, which leads to a sure-to-be memorable shopping session for Edina and Patsy when they finally get visit to her boutique. And whatever happens, they like what they see enough to have Stella replace Christian Lacroix ("Lacroix, sweetie") as Edina's most favorite designer. Says Saunders, "I said [to Stella] 'Don't you mind being the new Lacroix?' And she said 'No, but he did go out of business didn't he?' But I was like, 'Don't worry, it's not a curse.'"