The Obamas Got a New Family Portrait
Aw, they're all holding hands.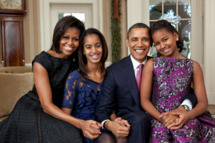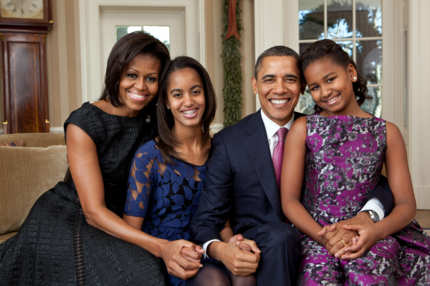 Mr. and Mrs. Obama, plus daughters Malia and Sasha, posed for a new family portrait taken by photographer Pete Souza to replace the 2009 version by Annie Leibovitz (Malia has grown a lot since then). Michelle's wearing a textured sleeveless black dress. See the image and other images of the First Lady in our Michelle Obama Look Book.