Pucci or Hoochie?
In a sparkly Pucci dress.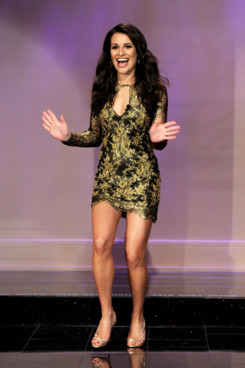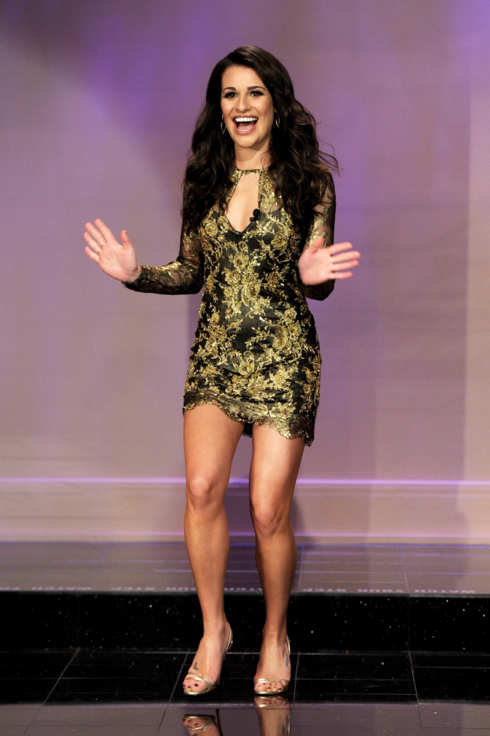 Lea Michele wore a lacy gold minidress from Emilio Pucci's resort 2012 collection for her appearance on the Tonight Show With Jay Leno yesterday. She finished the look with gold Louboutin sandals.
Does short, tight, and sparkly work for Lea? Or would you prefer something less revealing?