Ralph Lauren Named a New President
Don't worry, he's not replacing any members of the Lauren clan.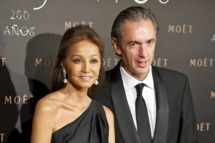 Ralph Lauren tapped Daniel Lalonde to take on the newly created role of president of Ralph Lauren International, effective January 23. Lalonde was formerly the president and CEO of Louis Vuitton North America.