How Does Rooney Mara's Allure Cover Measure Up to the Rest?
"The Girl with the Pierced Nipple," says the latest cover line. Oh.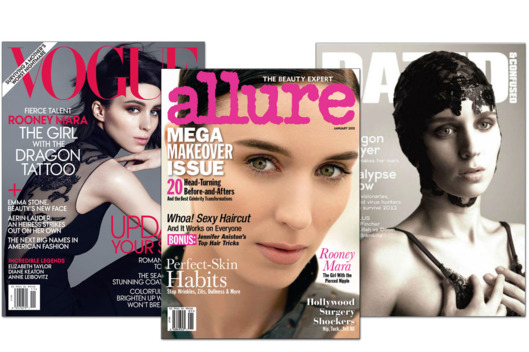 Riding the wave of Dragon Tattoo publicity, Rooney Mara appears on yet another major cover: January's Allure. Though the magazine touts her edgy nipple pierce on its cover lines, Rooney's cover shot is a soft, almost angelic close-up — very different from her two other recent, major covers for Vogue and Dazed & Confused, the former of which dressed her in a fabulous sequined swimming cap. She's certainly proving to be a versatile muse, so maybe she won't just get pigeonholed into all the "edgy girl" roles once the Dragon Tattoo press settles.