Rooney Mara's Unconventionally Spectacular Style Evolution
Finally, an actress with an original look, who isn't afraid not to shun floor-length sparkle gowns and borrowed, atrociously flashy diamonds.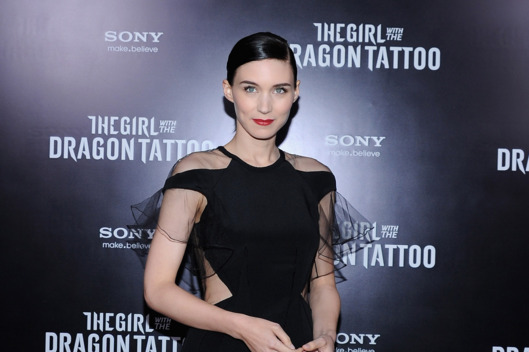 Last year's award season was all about sophisticated girlishness. Even though the stars of one of the buzziest movies, Black Swan, were seriously dark in their roles, they were positively feminine at the award shows. There was Natalie Portman in her purple Rodarte gown at the Oscars; Hailee Steinfeld in her striped Prada dress at the SAG awards; Mila Kunis in a flowing, red, printed Alexander McQueen gown at the same event. But for next year's award show season, one of the most-watched red-carpet dressers is sure to be Rooney Mara, The Girl With the Dragon Tattoo star. Unlike Portman and Kunis, whose roles didn't seem to influence how they dressed at these events, Mara's role as the hardened, damaged, and ingenious Lisbeth Salander has molded her from an innocent and perhaps lazy dresser to an edgy, utterly striking one with an unconventional sexiness. Now, with probably every fashion designer waiting for her evidently brilliant stylist to call, she's adopted a very specific and different look.
We expect our singers to be outlandish, and actresses to fear such a thing, falling into the pit of generically pretty sameness that can make red carpets so very boring. Where most of Mara's peers seek out the Rachel Zoe treatment of a sparkly floor-length gown, generic borrowed diamonds, platform stilettos, and fake eyelashes, Rooney wears very little color and embellishment, practically no jewelry, and little makeup, except foundation and red or dark lipstick. She's edgy without being eye-rolling, she's minimal without being boring, and she's a rare sort of original that can make women everywhere proud to be pale. In the slideshow, see how her style's evolved over the past few years.
BEGIN SLIDESHOW