See Iris Apfel's MAC Makeup Line
It debuts in stores on January 5.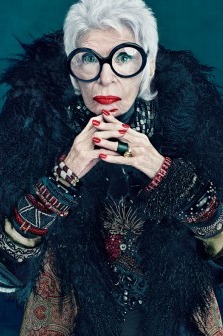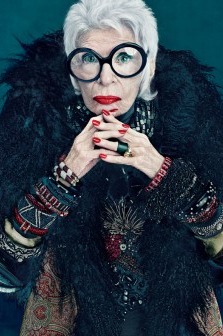 Hot on the heels (or heel-less shoes) of Daphne Guinness and her new makeup line, Iris Apfel's collaboration with MAC will be in stores early next month. The twenty-piece line includes lipsticks, shadows, and blushes, and is described by MAC's press release as "inspired by a rare bird who has always been ahead of her time."