Shake-ups Continue at Kellwood Co.
The company's VP of business development is reportedly leaving.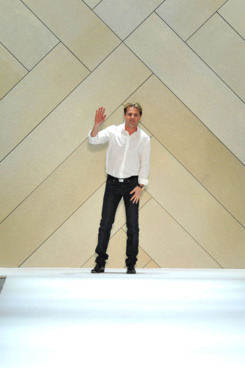 In the wake of yesterday's announcement that apparel group Kellwood Co. has dropped Adam from their portfolio of brands, it's been reported that Stephen Walmsley, the group's vice-president of business development, is also leaving. His supposed departure is a sign of more changes to come at Kellwood, who lost its former CEO Michael Kramer to JCPenney last month. Both Kramer and Walmsley were responsible for Kellwood's acquisition of a number of contemporary sportswear brands over the past few years, including Adam and Rebecca Taylor. Adam's future is still up in the air; WWD reports that the label is looking for a buyer.