Pippa Middleton, Lady Gaga, and Other Celebrities Who Dress Like Pilgrims
Alexa Chung, naturally, is also in this slideshow.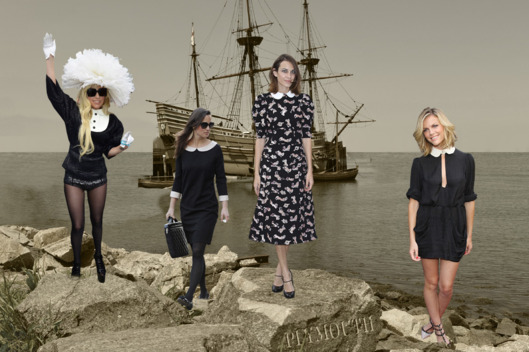 Thanksgiving may have left more of an impact on your fat-cell quantities than your wardrobe — but not for celebrities! Those who are not allowed to get fat are left observing the holiday, or history more generally, through dress. Those we rely on to be fashionable have embraced the Peter Pan-collar trend, not with green tights and loincloths (which has so been done), but with contrasting dresses, usually in black. And so Hollywood, Manhattan, and other places celebrities congregate have become their own little Plymouth Rocks, where the famous are not fleeing religious persecution, but, by seeking renown, invite other kinds of judgment. Review the pilgrims of today, our Millennial pilgrims, in the slideshow.
BEGIN SLIDESHOW