Slideshow: The Week in Style Blogs
With Natasha Poly, Arizona Muse, Phillip Lim, and more.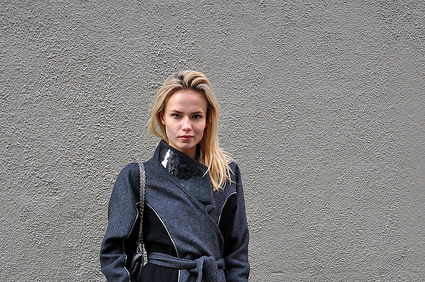 As the darkest time of the year approaches, most folks start their mornings fumbling around in the dark, squinting into their closets for something to wear; it's no wonder black becomes a predominant color choice. But black doesn't necessarily mean boring: This week's style blogs showed lots of somber-yet-chic outfits, including Natasha Poly in a paneled charcoal coat, shot in New York by Pop Bop & Snap, and COTTD's Cindy Van Der Heyden in black to from head to boot-clad toe. Others accented a mostly black outfit with one particularly striking piece: StyleScrapbook's Andy Torres added a gold sequined miniskirt, for example, while Altamira captured Arizona Muse in a simple silk dress with a bold patterned shoe.
BEGIN SLIDESHOW