Tyra Banks Broke Up With Her Boyfriend
All the single ladies, now put your hands up ... and go on a spiritual journey of rebirth and recovery.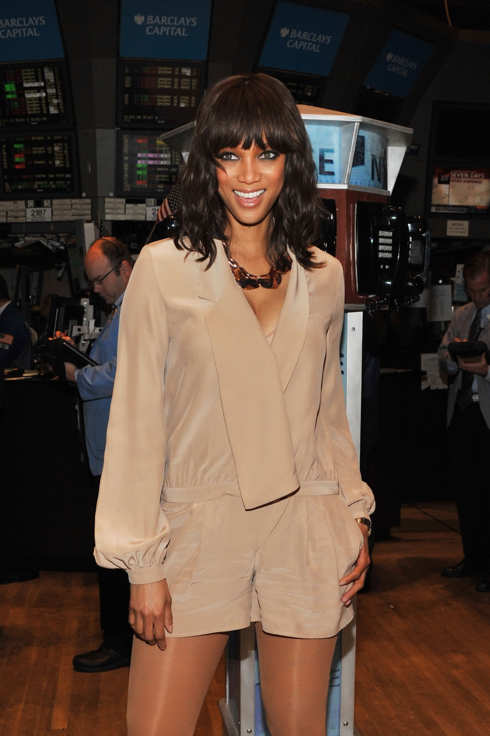 Tyra Banks's three-year-long relationship with businessman John Utendahl is reportedly over — and Utendahl's apparently already been spotted out on the rebound with "a leggy Russian model." A source tells "Page Six" that the supermodel "has gone away island-hopping, visiting Bali and taking a spiritual retreat."
Of course, Tyra started writing her debut novel, Modelland, while on a Top Model-sponsored vacation in Italy, and completed more of the book during a holiday in Greece — so maybe she'll find time, between yoga poses, to get to work on the sequel.