Vogue Staffers Show Their Holiday Gift Picks to Anna Wintour in Twee Wicker Baskets
The wicker look: not just for Easter eggs.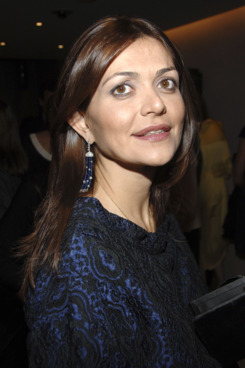 Speaking to the Post, Filipa Fino explained the laborious selection process behind Vogue's holiday gifts: "For weeks, my team would present ideas to Anna [Wintour] in wicker baskets ... Gift-giving in Anna's office was not a last-minute purchase meant to fulfill a necessary obligation, but a carefully curated art which aimed to please, surprise, and delight the receiver." So you can look forward to your eucalyptus-scented bath salts with that in mind.