Well, Why Not Wear Pearls at the Beach?
Besides the obvious reasons, of course.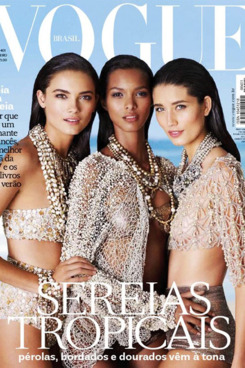 The January cover of Brazilian Vogue shows Tayane Leao, Lais Ribeiro, and Marcelia Freesz looking ready for a dip in their pearl-encrusted ensembles. These outfits make so much more sense when you remember that it's summer in Brazil right now. Right?