Women's Health Partners With Gilt Groupe
The magazine's editors are "curating" a sale.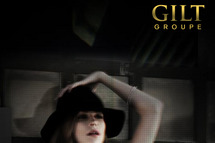 One of Gilt Groupe's new sale strategies is to organize their massive inventory by manageable themes like "the clean jean" and "the everyday dress." Now they're starting partnerships with magazines editors to curate flash sales, starting with Women's Health on January 6. Although the title won't get a cut of the sale profits, it's a good first step for them to dip a toe into e-commerce, for which so many magazines are now hankering.