Ab Fab's Edina and Patsy Front Alexis Bittar's New Ad Campaign
The pictures are missing a bottle of Stoli vodka, though.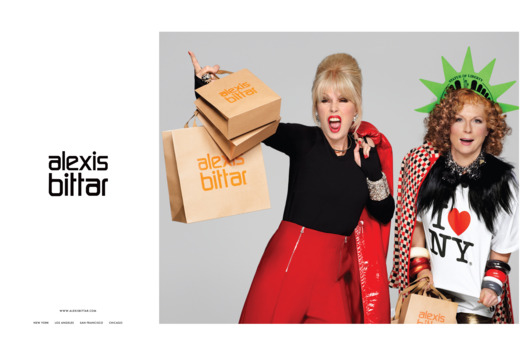 Alexis Bittar's newly debuted campaign features Jennifer Saunders and Joanna Lumley in character as Absolutely Fabulous's Edina and Patsy. They seem to be having just as much fun here in the city as they did the last time they came; here's a bonus behind-the-scenes video to prove it.