Amber Tamblyn Isn't Shy About Wearing Swag-Bag Freebies
At last, someone admits it!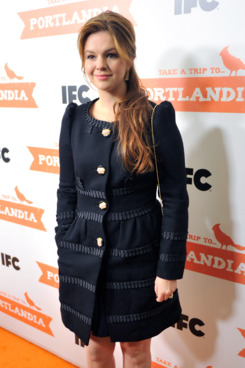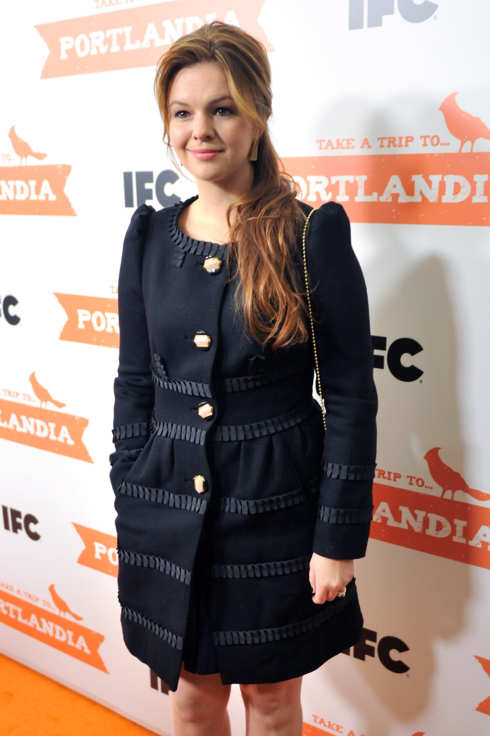 When Amber Tamblyn arrived in Portland to shoot her cameo on the new season of IFC's Portlandia — she plays an eager intern at the feminist bookstore run by Fred Armisen and Carrie Brownstein's Toni and Candace — the actress was presented with some unique fashion accessories to thank her for her participation.
"I got to my hotel room, and they had these huge gift baskets, full of stuff people donate to the show," Tamblyn told us at last night's season-two premiere party, held at New York's American Museum of Natural History. "It was all this crazy stuff, retro things, black glasses, big black boots. I thought, 'Oh, you guys are so sweet. But what is this stuff? How would they even know I like that?'"
As she was assessing her swag, Tamblyn got a call from the hotel's concierge. As it turns out, she might have received the wrong basket — and fellow Portlandia guest star Penny Marshall wanted to switch. "They said, 'Um, Miss Marshall would like to meet you in the hallway and swap gift baskets,'" the actress said. The former Laverne didn't come in person to claim her retro swag, but the former Joan of Arcadia got some nifty things in exchange, including a handcrafted ring she was wearing during this very interview. "I got all this stuff that's made there [in Portland]," she said, including the most intimate of accessories, hand-rolled tampons: "All the things that young ladies like!"