Best Bet: Patch NYC Prints
Vintage-inspired art at an affordable price.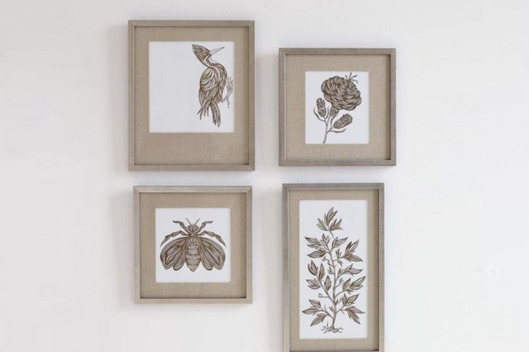 Local designers Don Carney and John Ross of Patch NYC are known for their artfully dated sensibilities, taking inspiration from vintage beads, fabrics, and illustrations. Their latest collaboration with West Elm reproduces four of Carney's intricate debossed ink illustrations, each based on antique woodblock prints. The nature-inspired images come framed in silver-foiled wood against a linen mat, creating an effect that belies the collection's under-$100 price.