Best Bet: Square Bezel Lapis Ring
Warm gold pairs with a deep blue lapis stone for a polished effect.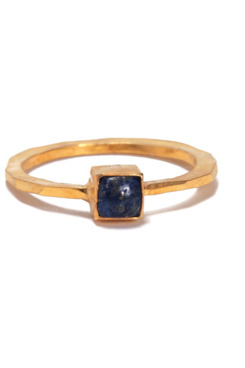 The ongoing "more is more" approach to accessorizing has left us with a surplus of chunky, bold costume jewelry. Wendy Mink's bezel square ring offers a refreshing change of pace, contrasting a deep blue lapis stone with a bright 18-karat-gold-plated band. The dark, polished stone is striking, but understated compared with the typical rhinestone-studded glitz. Layer it with other thin bands or wear it on its own for a minimalist effect.