Crazy Joe Jonas Fans Staked Out His Hotel in Milan
The middle Jonas brother was in town for the Calvin Klein show.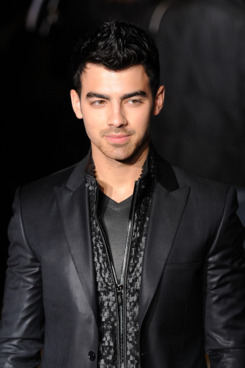 The Times' Eric Wilson reports that fervent Joe Jonas fangirls staked out what's presumably his hotel in Milan during the city's menswear fashion week: "All around the lobby and lounge, groups of young girls, ordering one bottle of water among them, sat with their eyes glued on the front door, hoping for a sighting." Wilson got some face time with Joe himself at the after-party for the Calvin Klein show yesterday, during which Joe told him, "I like to wear something a little different or a little bit bizarre, to have people ask you what you are wearing, you know." Because, you know, people never do that.