Gilt Groupe Undergoes Layoffs, Restructuring
This means layoffs for 50 staffers.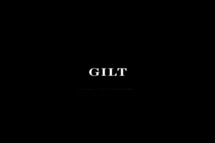 Rumors have been circulating about layoffs and restructuring at Gilt Groupe, which has yet to turn a profit despite announcing in November that it would expand to 90 countries and hire a worker per day. According to Betabeat, Gilt was expected to lay off 170 employees today, but a statement issued by CEO Kevin Ryan says they only expect to "selectively trim" the staff by about 50 employees over the next couple months. In the same statement, Ryan added that they'll still have more employees by the end of March than they have now. He maintains that Gilt Groupe is still on track for an IPO, possibly at the end of the fourth quarter, but mostly likely in 2013.
Related: Gilt Groupe's Valuation Has Doubled Over the Past Year to $1 Billion