Jersey Shore Fashion Recap: Rain, Chains, and Depressed Facial Hair
Also, is it time to put The Situation on Bump Watch?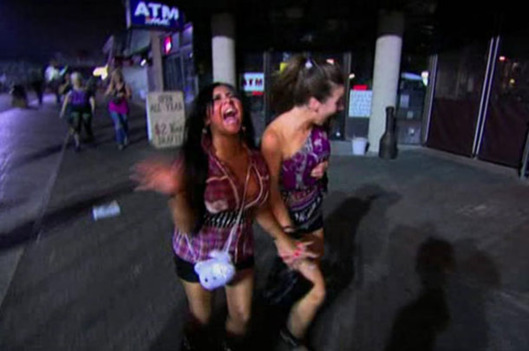 On last night's new episode of Jersey Shore, the cast had to deal with the elements (rain), getting laid (everyone but Vinny), and sunburns (Pauly D). It was their Bizarro World episode, with one constant: the clothes. Unnecessary sequins, shorts and short hemlines that leave nothing to the imagination, and animal print were vomited into viewers' eyeballs with the reliability we've come to love. See some notable fashion moments from last night's episode in the slideshow.
BEGIN SLIDESHOW