Jersey Shore Fashion Recap: Another Season's Worth of Seaside Heights Couture is Upon Us
Interpret the word 'couture' as you wish.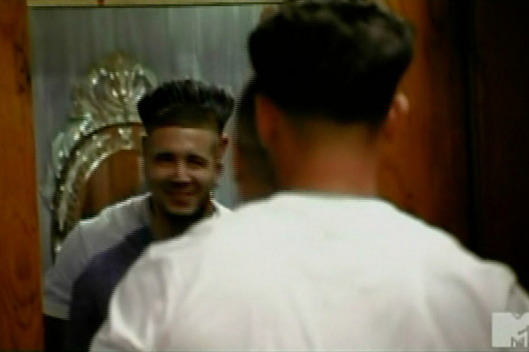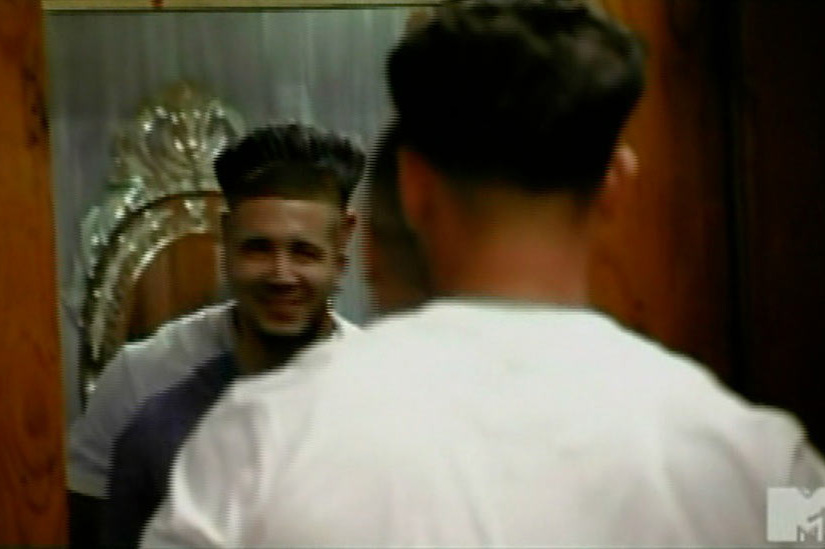 THEY'RE BACK. And lest you think those crazy Jersey Shore kids brought home any of Italy's finest designer attire from their season abroad, they didn't. Seaside Heights seems to have a uniform, even though we doubt there's ever a dress code. Skin is too tan, biceps are too taut, and skirts are, for the most part, short enough that they deserve a-yet-to-be-invented name ("mini" just doesn't do it).
After Deena makes out with some tarmac at the crew's Stateside airport, Pauly D and Vinny make quick business of going to the barbershop. Neither of them eschew their regular 'dos, as it's now likely in everyone's contract that they can't change their appearance. And that's actually a good thing because a bout of playful narcissism in front of a mirror left us aware of the horrifying possibility of what could be were Vinny to grow his hair out. Keep a razor close at all times, Vinny, and not just for the bar brawls.
BEGIN SLIDESHOW