Jessica Alba's True Colors
Are green, orange, and pink, apparently.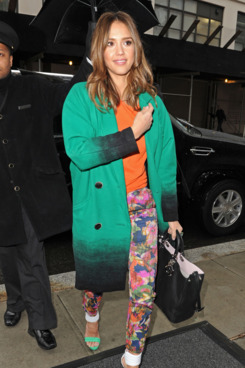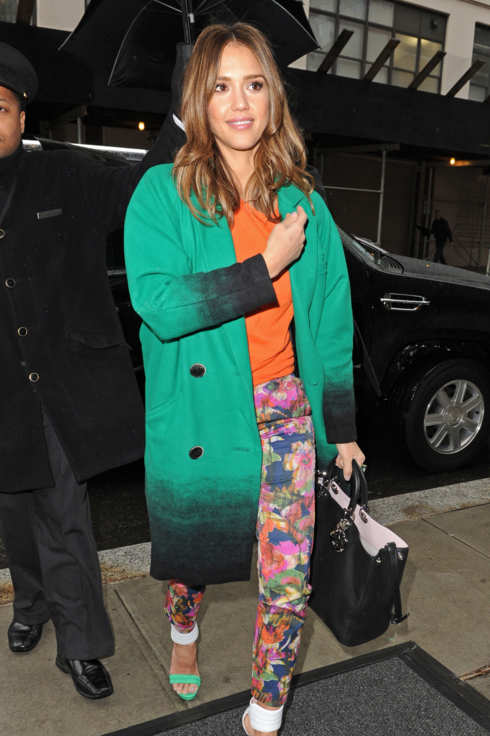 Jessica Alba wore a nice mix of color to her appearance on Live with Kelly today in New York City. She paired floral pants with an orange sweater and a green ombré coat. Plus, she wore green heels and a black bag.
That sounds like a lot going on in one outfit, but do you think it works on Jessica?