Kate Hudson Replaces Demi Moore As the Face of Ann Taylor
She brought her newborn son to the photo shoot.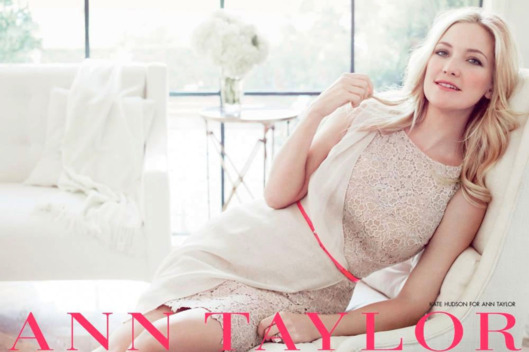 Kate Hudson is the new face of Ann Taylor for spring, so get ready to see these ads all over the place in February. And if you're wondering how the deal came about, well, here you go: "When they came for me, I was in Mommyland," Hudson told InStyle (she apparently brought her infant son Bingham to the shoot). "And then I thought about it. I remember seeing this beautiful picture of Demi Moore, and I thought, 'Wow, she looks so beautiful.' And it was an Ann Taylor store. It felt like a little bit of a sign that it really caught my eye and I thought she looked great." See, a sign. That's how deals are born, folks.