Did a French Clothing Company Shoot Parts of Its Childrenswear Catalogue on a Nudist Beach?
It would seem so, which is unfortunate.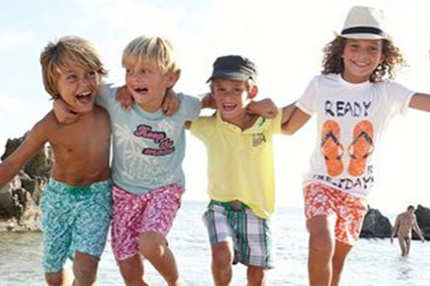 French company La Redoute shot some images for their latest childrenswear collection on a sunny, picturesque little beach. A sunny, picturesque little nudist beach, it would seem — because in the background of the photo there's a naked guy, full-frontal, nonchalantly coming in from a swim. Making matters more awkward still, the four little-kid models seem to be running away from the trunks-less swimmer, screaming.