Lil Wayne Unveils His Own Clothing Line, 'TRUKFIT'
Don't worry — the name is an acronym.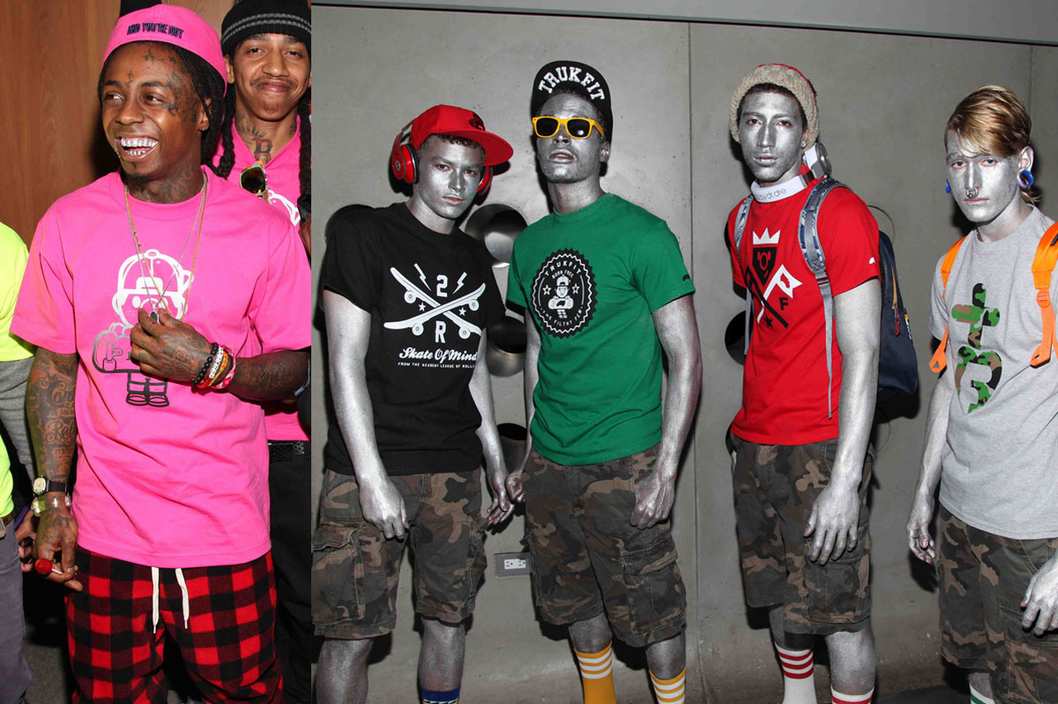 Lil Wayne presented his very first clothing line, "TRUKFIT," last night in New York. The label's name stands for "The Reason You Kill For It," and the clothes were modeled on dudes wearing silver paint. You know, just like the mimes in Central Park! Lil Wayne's publicist informs us that the line, which "draws upon many pop culture references from around the globe," will soon be available at Zumiez stores and online.