Liz Claiborne Is Changing Its Name
To Fifth & Pacific Cos. Inc.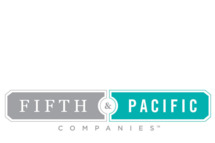 After 36 years as Liz Claiborne, the holding company is changing its name to "Fifth & Pacific Cos. Inc." starting in May. "We didn't want a contrived name. We didn't want it to sound like it came out of a naming factory," said Liz Claiborne's CEO William L. McComb of the moniker, which is meant to reflect the company's New York and Los Angeles roots. The decision to change names came after the company sold its namesake clothing label to JC Penney, as a way to differentiate itself from the brand it no longer owns. Fifth & Pacific Cos. Inc. includes Juicy Couture, Kate Spade and Lucky Brand.