Look, a Piglet Wearing Pearls
And snuffling around a very nice handbag.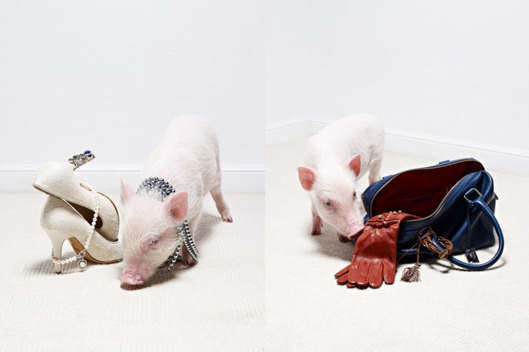 Piotr Stoklosa shot this lovely pink piglet wearing luxurious necklace of black pearls for the latest edition of Polish fashion magazine VIVA! Moda. Hooray for fashion pigs catching on! The next thing you know, designers will be putting them on dresses and tote bags and making pig snout hats.