Lululemon Murderer Brittany Norwood Gets Life in Prison
She was sentenced on Saturday.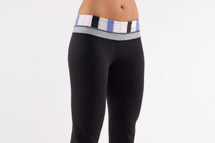 On Saturday, Brittany Norwood was sentenced to life in prison without parole for the first-degree murder of her Lululemon co-worker Jayna Murray. The murder occurred at a Maryland store on March 11, 2011, after Murray caught Norwood stealing a pair of yoga pants.