Madonna Is Just Tulle-ing Around
In a Marchesa gown.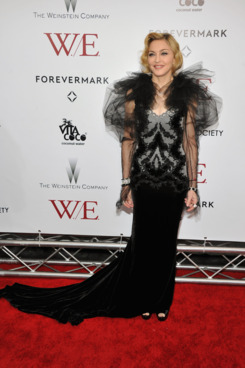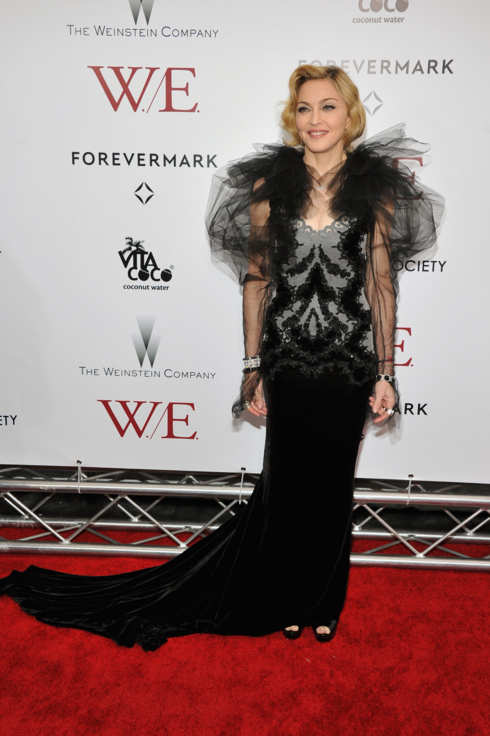 Madonna wore a black and gray gown by Marchesa to the New York City premiere of W.E. at the Ziegfeld Theater last night.
Rather than dress the part of a director (dark pants, glasses, occasional beret), Madonna literally went big. Does the tulle swallow her? And how do you feel about the train? And how excited are you for her Super Bowl performance?