Marc Jacobs Just Has a Lot of Feelings
And that's okay.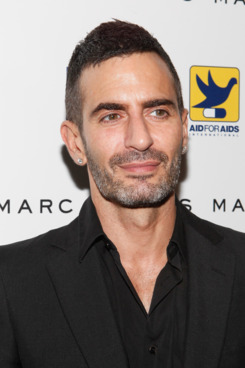 Online magazine The Talks asked Marc Jacobs if his success had helped him find the "key to happiness." His thoughtful response: "I don't know, I don't know what the key to happiness is. Happy is just a feeling like every other feeling. I certainly feel happy some days and in general I am pretty happy, but I have all the other feelings as well. So I don't know if there is a key. Maybe the Buddhists have it right where they just sort of honor all feelings and just go with the flow. And then I think you have no problems."
But it was Marc's much-discussed weight loss — which, although it happened several years ago when he was diagnosed with colitis, no one ever seems to tire of talking about — that dominated the interview. Since he got healthy and buff, Marc says he can relate to women more. "I feel much more secure with my body and in some ways I can relate more to the joys a woman gets in terms of taking care of herself," he says. "Now I get up early in the morning and I really enjoy getting dressed and putting lotions on my skin and getting manicures — all those things. It's a joy, it is really nice."