Mary Alice Stephenson Has an Entire Floor of Closets
In which she keeps a lot of shoes.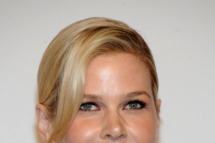 Time Out New York took a video tour of stylist Mary Alice Stephenson's closet (which takes up an entire floor of her Brooklyn brownstone) and found dressers full of jewelry, rooms full of shoes, an Azzedine Alaïa iPad case, and ... a red dress from Sears. She explains that she's an "equal-opportunity fashionista," you see.