Michelle Obama Celebrates Martin Luther King Day
With a craft project and a concert.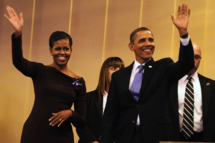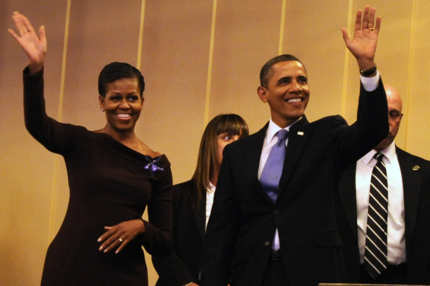 Michelle Obama spent Martin Luther King Jr. day at the Browne Education Center in Washington, D.C., painting the walls with MLK quotes as part of a service project. She wore dark pants and a floral blouse. That night, she attended the Let Freedom Ring Celebration at the Kennedy Center for the Performing Arts, wearing a basic black dress. See these outfits in our newly minted for 2012 Michelle Obama Look Book. Also: Happy Birthday, MO!