Miranda Kerr Looks Just Wonder-ful
Sorry about that pun.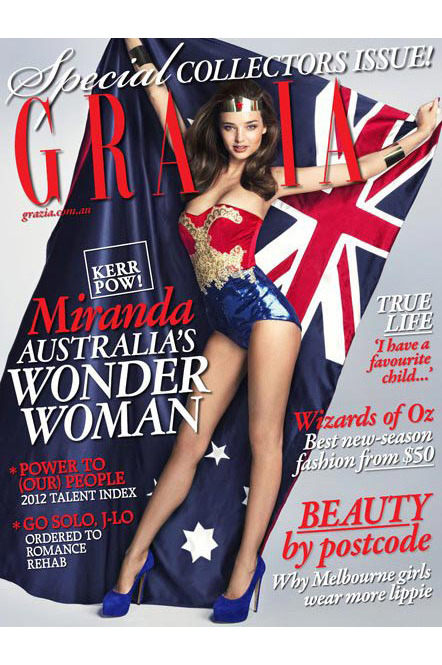 Covering a special collector's issue of Australian Grazia, Miranda Kerr posed proudly, draping the country's flag behind her while all dressed up in a glitzy Wonder Woman–style costume. "Kerr-pow!" indeed; but the show's pilot failed to launch last year, so she's a little late with her audition.