Preppy Shoemaker Sperry Top-Sider Expands to Belts, Swimwear, Scarves
And clothes, too.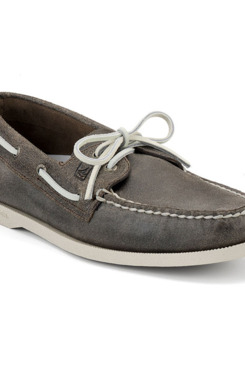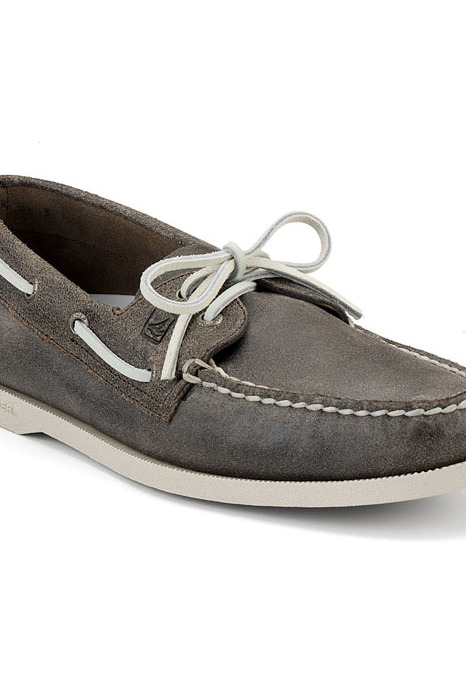 You don't have to be a fan of boat-shoe culture (i.e., drinking on a sailboat in red pants) to appreciate boat shoes. They're comfy, water-resistant, cool in the summer, warm in the winter, and durable enough to survive subway dirt, cocktail spillage, and that disgusting slick goo that floats in New York City puddles. And as for how they look — well, let's just put it this way: They're the least offensive of all the shoes that possess these practical qualities. Plus, in the occasion that you do find yourself on a boat (even if it's just for drinking), there's truly no better footwear choice for staggering around on a slippery surface with a beer bottle in your hand.
So with that said, it could be good news, even for folks who don't "summer" at "the Vineyard," that Sperry is expanding into accessories like swimsuits, belts, scarves, and sunglasses. Apparently business has been booming lately (probably owing to the same people who have been buying all those L.L. Bean duck boots), so the company's signed a number of new licensing deals. The brand extensions, set to drop for spring 2013, will soon include apparel, if all goes well. While it's doubtful that their future offerings will be any different from what you can already find in the L.L. Bean or Vineyard Vines catalogues, at least it'll provide magazines with one more source for those "Preppy Is Back!" editorials.