Does Rachel Zoe Expect Brad Goreski's New Show to Fail?
One little retweet might just suggest so.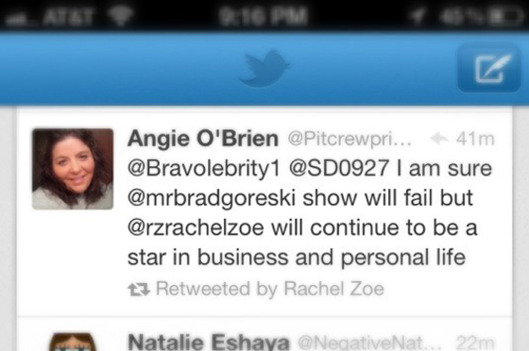 An eagle-eyed Twitter user caught this seemingly authentic retweet from Rachel Zoe (or whoever is tasked with manning the busy stylist's Twitter feed) late last night. Although now deleted from Zoe's feed, the retweeted post stated, "@Bravolebrity1 @SD0927 I am sure @mrbradgoreski show will fail but @rzrachelzoe will continue to be a star in business and personal life."