Rodarte Designs Costumes for Don Giovanni
It's their first time designing for an opera.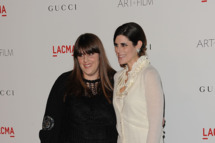 According to a press release, Rodarte's Laura and Kate Mulleavy will design the costumes for the L.A. Philharmonic's production of Don Giovanni, an opera by Mozart and Lorenzo da Ponte. Although the Mulleavys designed the ballet costumes for Black Swan, this is their first foray into opera; the production will debut in May.