The Row Poaches Prada's President
François Kress will report to Mary-Kate and Ashley Olsen.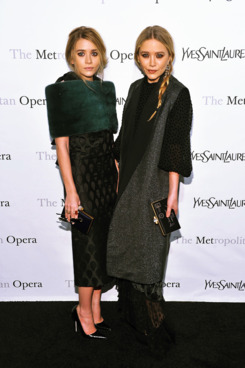 Mary-Kate and Ashley Olsen's luxury clothing label, The Row, is known for having triumphed over the stereotype of celebrity turned designer vanity projects. Last night's announcement — that they'd tapped Prada's current president and CEO, François Kress, to be their new president and COO — only further confirms their status as a burgeoning major fashion house. This is also a clear signal of the label's plans to expand, which were already obvious (they recently added handbag and sunglasses lines). Kress's start date has yet to be determined; prior to working at Prada, he was the CEO of Bulgari North America and also worked at LVMH. He'll report to the Olsens and to Jill Collage, president of Dualstar Entertainment Group, which owns The Row.