Sears Hired a New Merchandising Chief
They're still trying to revamp the store's image.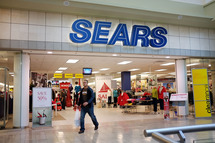 Sears Holdings Corp. has named Ron Boire, previously of Brookstone, head of merchandising in a continued effort to transform the company's image. One of Boire's responsibilities will be to integrate the Shop Your Way Rewards Members experiences across stores, the Internet, and mobile devices.
Earlier: Sears Holding Corp. Closing Another 100-Plus Stores